Here is a little feature about two different stalls owned by some amazingly crafty & fashionable Mummas, who will be at THE VILLAGE MARKETS this Sunday the 6th of May.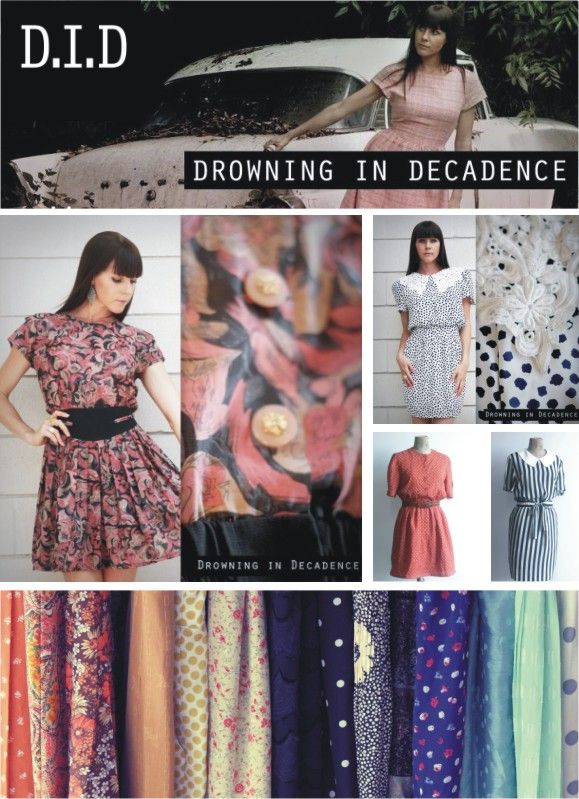 Megan Sauerbier whom I met at Mummy Mixers, is the lovely owner and designer of the label DROWNING IN DECADENCE.
Beautiful vintage fabrics and dresses from all around the world, are transformed into feminine, gorgeous, affordable, one of a kind pieces!
With her arms full with 2 of the cutest kids, I have no idea how she finds time to make such stunning dresses and run her regular stall at The Village Markets… Amazing!
Paris Lucas is a wife, mumma to one cheeky boy, and also one half of a new company YOU & ME BOUTIQUE, which she runs with her BFF Abby.
After checking out their new website only yesterday I was instantly in love with all of their goods, from affordable Australian designer clothing to modern homewards… there are already a few things I want to stock up on!
YOU & ME BOUTIQUE are having a pop up stall at this weekends Village Markets, for all of you who enjoy touching things before you buy.
PS- As you can probably tell I LOVE super crafty Mummas, if you want to let me know about your own business, cake stall, clothing label, website, then get in contact with me!