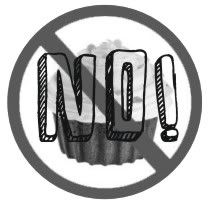 For the past month I have been having quite a lot of trouble with Hunter barely sleeping, insane hypo one minute screaming and then crying with tired eyes the next. Plus a lot of wind and belly pains for her. We are exhausted and are trying everything we can to 1) minimise the discomfort 2) get her to sleep for longer than 40 minutes at a time.
Recently I had a lovely lady who studied Nutrition (also soon to be Mumma…) write to me to let me know about sugar in my diet, and about various other things like processed foods… Here is what she wrote:
Hey Carly,
I studied nutrition and I actually did a study on this… Basically depending in how much sugar you intake can have a huge effect in the babies mood and digestive issues! It's important to eat as little refined sugars as possible. So if you need sugar in something use agave, rice syrup, coconut sugar or maple syrup instead. We all need our choc fix at one time or another but as long as it's not all the time you should see a dramatic difference. Sugar can work as a drug in infants and adults too changing sleep patterns, behavior and most importantly can have a huge impact on the babies digestive system. The recommended daily intake of sugar is 4 teaspoons a day.

A couple of good basics to help while breast-feeding and for you that are not too dramatic is cutting out all refined carbs and processed foods. They will help with your energy levels, her sleep patterns and most importantly help her developing immune system and general well-being.

This means cutting out white rice and replacing with brown. Using agave instead of sugar, spelt/kamut or rye flour and bread instead of white same with pasta. As for processed foods try to buy things like organic tin tomatoes instead of bottled pasta sauce and make your own. You want to eat food that has been touched more by hands than by machines if this makes sense. There are nasty additives in ready made foods. It doesn't mean you can't have naughty foods just make them yourself instead of buying them.
After reading this I have done quite a lot of research and with the help of another fabulous Mumma was lead to David Gillespie. Who lost 40kgs in 18 months when he cut sugar out of his diet without exercise. He has published two books called 'Sweet Poison' and 'The Sweet Poison Quit Plan', which fully explains what the sugar called fructose is doing to our bodies and how to beat the addiction to sugar that near all of us have! (Can you leave a pack of opened Tim Tams in the fridge for longer than 2 days? Didn't think so!)
All this investigating lead me to 'I QUIT SUGAR', definitely my favourite book by far. It was written by Sarah Wilson (some will know her as the female host of Master Chef.) I sometimes have a hard time with boring books that tell me I need to be healthy, I can't help but *sigh* and skip a few pages at a time, but not with 'I QUIT SUGAR'! Such an easy and beautifully explained e-book, with great tips, empowering knowledge and recipes.
Already I have a few great tips to follow
1) Buy only from around the perimeter of the Supermarket, meaning Veg, Dairy & Deli… completely skip all the other isles.
2) For women it's recommended only 4 – 6 teaspoons of sugar a day, and when you consider that 1 glass of apple juice has about 9 teaspoons – it really puts things into perspective!
And so begins the scary journey into the unknown world of no sugar. So long late night snacks, slurpees on a hot day, apple juice and Mc Donalds cheeseburgers! Experts say that going cold turkey with sugar is just like trying to quit smoking… eek! Surely it can't be that bad? Will definitely keep you all posted on how I am going and if it is effecting Hunter with mood and sleep.
Wish me luck! xo
BIG THANK YOU TO – Brooke Walsham, Katharine Abrahams and Pilates by Lisa.
I have a lot of links for all of you that are interested:
David Gillespie had a chat about his life & sugar on ABC radio, listen HERE.
His books 'SWEET POISON' are available HERE.
Sarah Wilson's fab e-book 'I QUIT SUGAR' is available for $15 from her website HERE.
Read about the journey of another GC lady, Lisa, who has successfully kicked sugar for 3 months HERE.